N&C es una marca creada por Nohemí y Catalino, dos jóvenes de 29 y 33 años de edad quienes ahora tienen un taller en el municipio de Pastores. Todas las personas que se ubican en éste lugar se reconocen por ser uno de los mejores sitios donde se trabaja el cuero en Guatemala, en este artículo contaremos como fue el proceso de Catalino de su crecimiento como persona y su marca.
Catalino es parte de una familia conformada por sus padres, una hermana y un hermano; Catalino es el más pequeño. A sus 15 años su padre le enseñó a trabajar con cuero y le dijo que ya no podía ayudarlo con sus estudios y que si quería dejar su educación que podía y si no que él se tenía que pagar su educación. Catalino decidió entonces, pagarse sus estudios y trabajar.
En su primer trabajo él hacía la suela de la bota y por cada par le pagaban Q25, lo que podía hacer al dia era un par, su horario 6am a 3pm y después hacía sus deberes. Catalino ganaba Q100 o $13 a la semana, con eso se pagaba sus gastos. Con el tiempo Catalino consiguió un mejor trabajo en un restaurante reconocido en Guatemala llamado Pollo Campero que es de comida rápida, ahí trabajó por cinco años. Durante este periodo de tiempo fue cuando conoció a Nohemi, su futura esposa. Catalino dejó Pollo Campero y quiso trabajar en el taller de su primo donde se trabajaban botas de cuero.
Noemí vio el talento de su esposo y le ofreció abrir su propio negocio con sus ahorros. A Catalino no le pareció la idea de usar los ahorros de su esposa y convertirlos en su sueño, porque tenía miedo de perderlo todo y no lograr poder hacer su taller, Noemi creía mucho en él y le insistió en tomar el riesgo.
Decidió entonces empezar con su nuevo taller,
''No tenía hijos y si fracasamos sabíamos que solo eramos nosotros dos'' -Catalino.
Con el tiempo estaba muy preocupado porque ya habían invertido en la mitad de los ahorros de su esposa y N&C no había salido a la venta, ni tenían lugar donde empezar el taller. Un día su esposa recibió una llamada y le dijeron que unas personas habían abandonado un local y si estaban interesados en verlo, fueron a verlo y lo tomaron.
''Sea como sea, empecemos pues.'' - Catalino.
Ahora ya llevan entre 5 años de tener el taller ubicado en la Calle Real de Pastores, en el municipio de Pastores. Hay más de 100 tiendas ofreciendo trabajo con cuero, así que la competencia es bastante alta, muchos se copian entre ellos y no tienen originalidad pero para Catalino eso no ha sido algo para dejar de hacer cuero. Las enseñanzas de su padre lo ayudaron muchísimo y hoy con su nuevo taller ha aprendido mucho. Catalino asegura que su trabajo es único por el simple hecho que no le gusta copiarles a sus colegas.
Hoy en día Noemi y Catalino tienen un hijo de un año y medio, están muy felices de que pronto podrán darle la educación que se merece. Catalino a pesar de un pasado difícil le da dinero a sus padres para que puedan vivir bien.
Catalino tiene metas y una de ellas es poder tener un taller en la ciudad de Guatemala o fuera del país y en UTZ Market estamos muy felices de saber que ya se abrió su tienda virtual y cualquiera en cualquier parte del mundo puede comprar su producto.
¿Te gustó la historia de Catalino?
Haz tu compra en www.utzmarket.com
Dale share.
Guatemala is our muse
September 15, 2016
Hey there, did you know that we, UTZ Market, are based in Guatemala? Our headquarters are here, all of your orders ship from Guatemala, most of the team is Guatemalan, and the few of us who aren't born and raised Guatemaltecos, we feel happy and at home here. This little Central American country has captured all of our hearts with its culture, its incredibly diverse landscapes & environment, the warm smiles of people who work hard everyday to build themselves a better tomorrow, and beans & corn tortillas. Not everything here is picture perfect, there are many challenges, social, environmental, and political but we are willing to bet that if you experienced Guatemala it would capture a piece of your heart too.
Today, September 15, 2016 is Independence Day in Guatemala, actually most of Central America celebrate their independence on this day, so we decided that we would share with you why Guatemala is our muse and why we are doing what we are doing here.
Guatemala is a land of contrasts and beauty. It is steeped culture, home to the Mayan Civilization whose traditions go back thousands of years and are still celebrated & practiced in the daily lives of much of the population. Guatemala produced two Nobel Prize winners in peace & literature and experienced a 36 year long civil war, the longest in the region. It is home to traditional artisans and artists, musicians and writers, athletes and techies, farmers and entrepreneurs.
Traditional artisans weave and embroider colorful textiles by hand to use as traje (traditional dress), or to sell to visitors. Each community has their own distinct designs and techniques that represent their unique culture. Leather workers handcraft shoes, boots, and bags. Carpenters carve out beautiful furniture and wood wares from the native trees. Coffee producers end to their plants and process their beans by hand. Vendors sell fruit, veggies, meat, and flower stands at bustling open air markets selling what they themselves produced.
Known as the 'Land of Eternal Spring' the landscapes of Guatemala are truly breathtaking, lush and tropical in the lowlands, forested and mountainous in the highlands. Volcanoes, both active and dormant stand tall, small towns dot the countryside, rivers wind through valleys, beautiful lakes invite you jump in and refresh yourself. Flowers, birds and butterflies bring splashes of color to any setting any time of the year. And you don't have to travel long to change from one scene to a complete opposite.
Lake Atitlan looks like a jewel set in a crown made of Volcanoes. The black sands beaches on the Pacific Coast warm your spirits as you play like a child in the crashing waves, or release sea turtles in the early morning light. Antigua charms your eyes, a colorful colonial town, full of ruins, and beauty. Huehuetenango is a coffee lover's dream land where small-holder coffee farmers grow the world's best coffee on steep mountain and volcanoes. Between caves, and waterfalls, "Las Verapaces", lure you in with the turquoise waters cascading from one natural pool to the next at Semuc Champey. Hidden ruins spread out in a vast jungle share the ancient history; Peten hosts cities like Tikal and El Mirador.
These are just a few of the reasons why Guatemala inspired us to create a business that celebrates the local culture and shares it with the world. Join us in celebrating Guatemala's Independence Day this year by supporting the incredible artisans and producers who call this country home and are working to build a brighter future for themselves, their communities, and their country.
One thing we love about being headquartered in Antigua is that the Pacific Ocean is just a short 1.5 hours away. The intense heat, black sand beaches and giant palm trees create the perfect escape from the weekly work grind. But before hopping in the car, we never leave the house without a couple UTZ Market essentials. So, let us give you our list of faves for the perfect beach getaway: Luna Zorro, TOJ and B'enam all work with indigenous communities creating sustainable income for the talented artisans in Guatemala. Each product is made by hand with the highest of quality. You can fully relax knowing that the items you're using, are not only bringing you comfort, but also contribute to a larger story of betterment for the people creating them.

Shop our beach essentials below: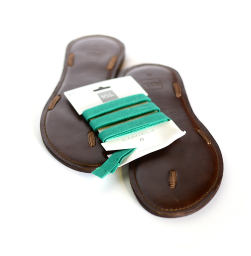 We love TOJ sandals because you have complete freedom to wear them how you'd like. They're incredibly comfortable and perfect for a long walk on the beach. Choose your leather style and color strap to match your fave summer suit!
When we think of the perfect beach towel- Luna Zorro is the first brand that comes to mind. Handwoven with 100% cotton, these towels are perfect for a long day at the beach. Purchase in a set of 4 for the whole crew!
These bags are the best companions for a long day at the beach. Throw a towel, book and your favorite cocktail mixers in these two beauties and you're ready to go!
Are you a brand based in Guatemala? Interested in selling on UTZ Market?
Contact info@utzmarket.com for more information
june 20, 2017
We want to tell you a story, about 4 young dudes from Guatemala who had a dream to shake things up and create change against the norm. Their journey hasn't looked like the perfect business plan. The staff, location, goals and voice has changed throughout the years, but one thing has remained the same- the desire to do good. Oh, and if we haven't already mentioned, UTZ means good.

Jonathan, Hubert, Aaron and Checho all had individual experience with NGO or church related charity work growing up. Something that constantly grated their nerves was seeing well-intentioned projects that lacked business fortitude and sustainability. Tired of witnessing this pattern of failed projects, these 4 guys dreamed for one day to create something revolutionary.

So let's throw it back a little bit, to give you a full scope of how UTZ came to be:

Imagine this: Jon (16 years old) and Hubert (12 years old) met at church and grew up together with Hubert's younger brother Aarón, their friendship starting back in 2000.

Checho came into the fold in November 2011, when his cousin (Aaron's childhood friend) invited him to a party at Hubert's house. The friendships were instantaneous, almost like love at first sight… a bromance had begun. After this initial meeting, conversations were constantly rolling about creating big change on a personal and international level.

The fellas continued on with their lives; Aarón went to college, Checho, Hubert and Jon went on to work for corporations trying to "move on" as typical functioning young adults. But as it happens, life brought all 4 back together one particular week. This specific week, each of the guys were confronted with hardships in their careers. They were faced with the big decision to keep on with the normal grind, or do they step out on their own?

In 2014 they made the bold decision to go against the system and create something of their own, UTZ. Through an old connection with a shoe maker the UTZ dudes decided leather shoes was the way to go, which led to what we now call 'the boot era'.
So the boot era is kind of a funny story, where for a year the UTZ boys tried to design shoes and realized that feet are a tricky business. It wasn't just feet that created problems, but the basics of selling products, receiving money and getting the product safely to the customers door was a logistical nightmare that no one had tried to tackle in Guatemala. They decided to leave shoemaking to the experts and create solutions to overcome these obstacles. On top of shipment processing, creating a platform to make digital sales a reality in Guatemala was a necessity. The beginning of UTZ's motto started during this time:
"let the artisans do what they do best, and we'll handle the rest"

In May of 2015 they started to connect with other brands to create a marketplace of makers with an in house shipping system. At this point, Aarón felt that his ideals aligned with the direction UTZ was heading but he realized his deep passion was in the environment and decided to split ways with UTZ to create his own company, Gronn.
In September 2015 they attended their first New World Craft (the largest International Handmade Trade show in Guatemala) as UTZ Market, representing UTZ and all the brands that had joined the endeavor so far. To their surprise, the majority of customers who visited their booth were more interested in a viable shipping option, rather than the products being offered and it was in that moment UTZ Box came to life. From that event on, shipping was never the same in Guatemala.
The team slowly started to move to Antigua at the end of 2015 and by May 2016 they rented their first official office space. 2016 can be described by big changes; from physical space to staff, adjustments of responsibilities, and growing pains brought on by demand. Although word spread around Guatemala of UTZ's badass shipping service, the desire to create an effective online marketplace for Guatemalan makers never left the table.
As growth came, so did the confusion, and in an effort to get their ducks in order they designated separate names: UTZ Market (online marketplace) and UTZ Box (shipping). Oh, don't worry they have two separate Instagram accounts now to help ease your stress.
5 new team members have been hired in the past 5 months of 2017. Jobs ranging from front desk logistics, to director of UTZ Market. With these new hires, new energy and ideas came to the table, pushing UTZ to evolve further than the 4 original dudes could have ever imagined.
One thing is for sure, UTZ has never and will never be one singular idea.
We're young and rebellious and go against the norm (just the way we like it).
We value traveling, creating real and meaningful relationships, living a transparent lifestyle, being the boss of your own life and supporting small businesses.
We coordinate logistics, create new opportunities for incredible makers and ultimately choose to do good. We believe in good products, good shipping and a good life.

Join us as we discover how to change our context and create change around us.
MARCH 1, 2017



It is our beliefs that bring us together as family, friends, as a tribe of people who love one another. Our beliefs turn strangers into our closest friends and offer us a common ground to stand upon. Our beliefs also challenge us, set us apart, and make us grow and question all that we know…
We believe there is no way on Earth you can start your morning without a good cup of Guatemalan coffee. We believe coffee tastes better when you share it with the people you love. We believe in eating good meals, specially if they have a lot of cheese. We believe there's never enough cheese - seriously, can you ever have enough cheese? We believe there is never a bad time for beer, especially if it's craft beer. We believe that ice cream has the power to heal all. We believe tortillas are the best food in the world (really!). We believe in fresh squeezed juice. We believe pineapples are a very sexy fruit.
We believe Sundays are nicer when it's raining. We believe Sundays are even nicer when you have someone to wrap yourself in a blanket with. We believe Mondays have the potential to be the best day of the week. We believe in doing what you love. We believe in late nights & early mornings. We believe in puppy breath, belly rubs, cuddle puddles, and rough kitty kisses.
We believe in music, not the kind you just listen to, but the kind that makes you stop and think. We believe in art as the universal language of the soul. We believe in color and all the shades. We believe that culture is meant to be experienced; through food & drink, art & dance, storytelling & songs. We believe in spontaneity and saying yes to surprise weekend getaways. We believe in long walks, on the beach, in the woods, to the tops of mountains around foreign cities while getting lost in winding alleys. We believe that if you like someone you should just go ahead and tell them. We believe in love and in passing love notes.
We believe magical moments happen for no reason at all. We believe there are guardian angels amongst us represented in people, in events, in feelings, we just have to be open to them. We believe that yoga can transform the way you live and feel. We believe in the yin and the yang of life, you can't have beautiful flowers without rainy days. We believe in eating local and eating with the seasons. We believe in Pachamama and that the common ground we stand on unites us all. We believe this world is an amazing place.
We believe in love and the power of human connections and smiling at strangers. We believe everyone has a story to tell when one is willing to stop and listen. We believe in hugs over handshakes. We believe everything depends on our attitude; how we react will determine the outcome. We believe that finding your passion is what will make you happy, and being happy is what life's all about.
We believe that business can be a force for good and change the world for the better. We believe in leaders and in followers, a movement is made and grown when people join in. We believe that we can build an infrastructure that breaks down barriers around the world. And we believe in you to make this world a better place for all. We believe that we are stronger together and together we can build strong united communities. We believe in respect of people, places, ideas, and values.
We believe in living our values. We believe empowerment comes from within, you cannot empower anyone unless they feel it in their heart and soul. We believe in creating opportunities over giving hand outs. We believe that this world needs a little more empathy and a little less stereotyping. We believe in dignity over charity. We believe in learning from mistakes, actually we believe that it wasn't a mistake as long as you learn from it. We believe in the power of the people to make change happen.
Only if one believes in something can one act purposefully. Believing is the passion and the engine that drives us, it's what makes us wake up in the morning. We believe change - any change - is always for the best. We believe that if something is not OK, then it's simply not the end.

What do you believe in?